The BrainRace is more than just a physical test, and while speed and endurance may play a role in your team's strategy, each pair must think carefully as to how they approach each stage.
The Key is Time
The key component of the BrainRace is time: teams will be rewarded for finishing each stage quickly, however there will be time bonuses available based on the optional completion of intellectual puzzles and challenges. These puzzles will vary in difficulty, allowing each team to decide upon a unique strategy dependent on their individual strengths and weaknesses.
Day 1
10:00 – 13:00: Registration at the Glanusk Estate
Stage 1: Can You Hack It?
Stage 2: Operation Tango: Behind Enemy Lines – Night Stage
Stage 3: The Invictus Arcade – Night Stage
Overnight camping on the Glanusk Estate
Day 2
Stage 4: Grand Prix: Who Pairs Wins!
13:00: Celebratory Drink & Presentation of Awards.
14:00: Free to Depart
Can You Hack It?
During this stage, pairs will be timed over a linear course, with a series of optional sub challenges available which (depending on the agreed strategy) may result in big time deductions from their stage finish time.
How do you balance your physical and intellectual IQ to devise the optimal strategy?
Operation Tango: Behind Enemy Lines
Stage 2 is based on an infiltration and evasion concept. Under the cover of darkness, teams will be tasked with the retrieval of enemy intel. In order to achieve this, each pair must plan their ideal route through enemy territory, avoiding detection from our trained team of hunters, and returning to the safety of basecamp.
Will the lure of potential time bonuses be worth the additional risk of capture?
The Invictus Arcade
The Invictus Arcade will introduce competitors to a battery of games and challenges designed to test skill, dexterity, speed and IQ.
The degree of success throughout these challenges will be reflected in an end stage time for each pair.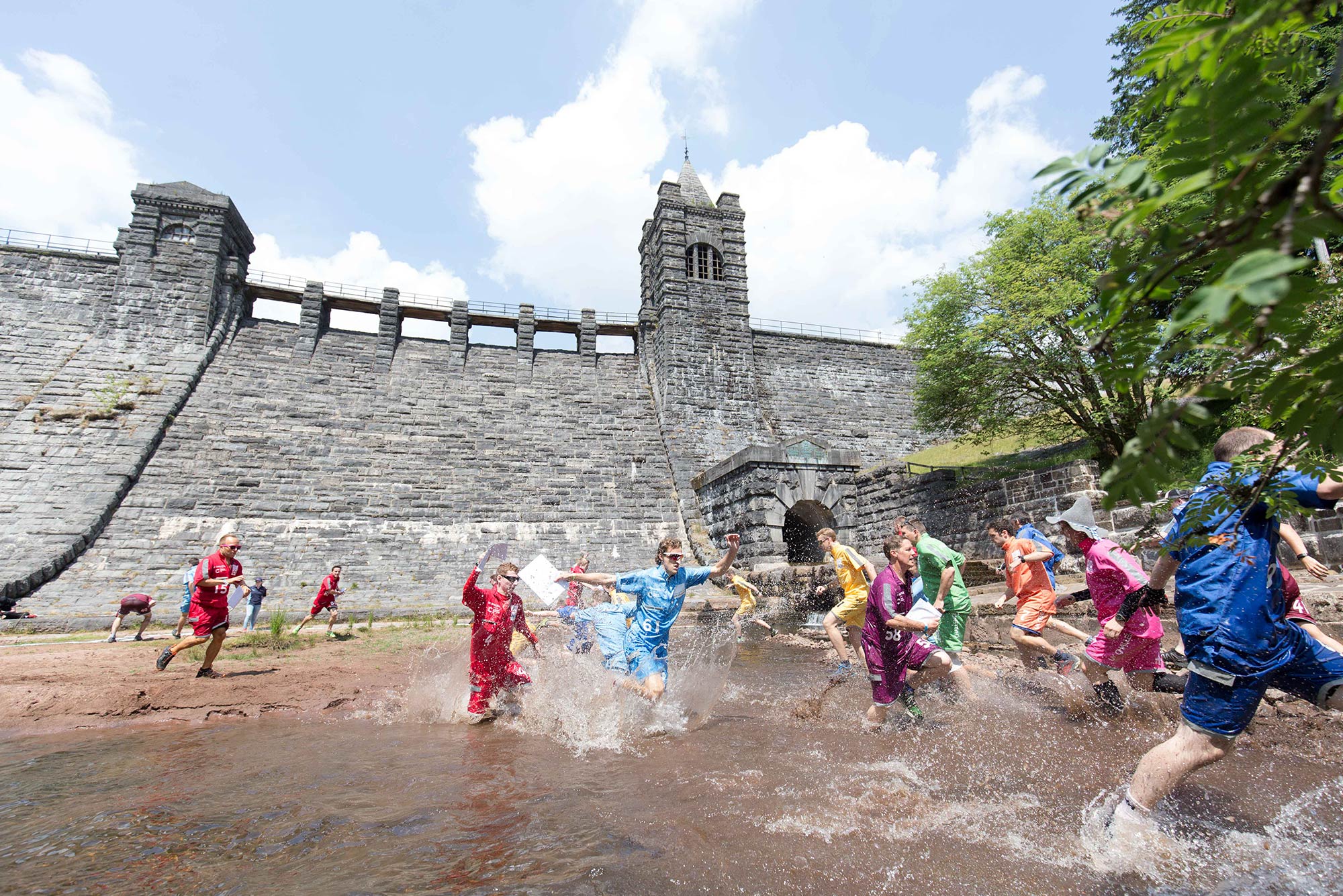 Grand Prix: Who Pairs Wins!
The grand finale of the BrainRace, and ultimate test of teamwork and strategy. Pairs will set off together before being forced into a decision designed to challenge even the most accomplished of competitors.
Strategy is everything, as one partner strives to complete as many IQ challenges as possible, choosing between logic and mathematical problems, each providing a stage-time deduction. While the other confronts a physical challenge head-on, with the aim of returning as quickly as possible.
Once re-united, each pair will face a final joined obstacle before crossing the finish line together.