TERMS OF USE
BrianRace Website Terms of Use
ATTENTION: This legal notice applies to the entire contents of the Website under the domain name www.brainrace.co.uk (The 'Website') and to any correspondence by e-mail between us and you. Please read these terms carefully before using the Website. Using the Website indicates that you accept these terms regardless of whether you choose to register with us. If you do not accept these terms, please do not use the Website. This notice is issued by the owner of the Website, Marco Polo Events Ltd, a company registered in England and Wales at Enigma House, 76 High Street, Tarporley, Cheshire, CW6 0AT (The 'Company').
INTRODUCTION
By accessing any part of the Website, you shall be deemed to have accepted this legal notice in full. If you do not accept this legal notice in full, you should leave the Website immediately. The Company reserves the right to revise this legal notice at any time by updating this posting. Certain provisions of this legal notice may be superseded by expressly designated legal notices or terms located on particular pages at the Website. From time to time, the Company may restrict access to any part of the Website or amend elements of the Website without further recourse by the user.
LICENCE
You are permitted to print and download extracts from the Website for your own use on the following basis:
no documents or related graphics on the Website are modified in any way;
no graphics on the Website are used separately from the corresponding text; and
the Company's copyright and trademark notices and this permission notice appear in all copies.
Unless otherwise stated, the copyright and other intellectual property rights in all material on the Website (including without limitation photographs and graphical images) are owned by the Company or its licensors. For the purposes of this legal notice, any use of extracts from the Website other than in accordance with clause 2.1 for any purpose is prohibited. If you breach any of the terms in this legal notice, your permission to use the Website automatically terminates and you must immediately destroy any downloaded or printed extracts from the Website. Subject to clause 2.1, no part of the Website may be reproduced or stored in any other website or included in any public or private electronic retrieval system or service without the Company's prior written permission. Any rights not expressly granted in these terms are reserved.
SERVICE ACCESS
While the Company endeavours to ensure that the Website is normally available 24 hours a day, the Company shall not be liable if, for any reason, the Website is unavailable at any time or for any period. Access to the Website may be suspended temporarily and without notice in the case of system failure, maintenance or repair or for reasons beyond the Company's control.
VISITOR MATERIAL AND CONDUCT
Other than personally identifiable information, which is covered under our Privacy Policy, any material you transmit or post to the Website shall be considered non-confidential and non-proprietary. The Company shall have no obligations with respect to such material. The Company and its designees shall be free to copy, disclose, distribute, incorporate and otherwise use, such material and all data, images, sounds, text and other things embodied therein for any and all commercial or non-commercial purposes.
YOU ARE PROHIBITED FROM POSTING OR TRANSMITTING TO OR FROM THE WEBSITE ANY MATERIAL:
that is threatening, defamatory, obscene, indecent, seditious, offensive, pornographic, abusive, liable to incite racial hatred, discriminatory, menacing, scandalous, inflammatory, blasphemous, in breach of confidence, in breach of privacy or which may cause annoyance or inconvenience; or for which you have not obtained all necessary licences and/or approvals; or which constitutes or encourages conduct that would be considered a criminal offence, give rise to civil liability, or otherwise be contrary to the law of or infringe the rights of any third party, in any country in the world; or which is technically harmful (including, without limitation, computer viruses, logic bombs, Trojan horses, worms, harmful components, corrupted data or other malicious software or harmful data).
YOU MAY NOT MISUSE THE WEBSITE (INCLUDING, WITHOUT LIMITATION, BY HACKING).
The Company shall fully co-operate with any law enforcement authorities or court order requesting or directing the Company to disclose the identity or locate anyone posting any material in breach of clause 4.2 or clause 4.3.
LINKS TO OTHER WEBSITES
Links to third party websites on the Website are provided solely for your convenience. If you use these links, you leave the Website. The Company has not reviewed all of these third party websites, does not control, and is not responsible for these websites or their content or availability. The Company therefore does not endorse or make any representations about them, or any material found there, or any results that may be obtained from using them. If you decide to access any of the third-party websites linked to the Website, you do so entirely at your own risk.
6 .REGISTRATION
Each registration is for a single pair only. The Company does not permit you to share your username and password with any other person nor with multiple users on a network.
RESPONSIBILITY FOR THE SECURITY OF ANY PASSWORDS ISSUED RESTS WITH YOU.
DISCLAIMER
While the Company endeavours to ensure that the information on the Website is correct, the Company does not warrant the accuracy and completeness of the material on the Website. The Company may make changes to the material on the Website, or to the products and prices described therein, at any time without notice. The material on the Website may be out of date, and the Company makes no commitment to update such material. The material on the Website is provided 'as is', without any conditions, warranties or other terms of any kind. Accordingly, to the maximum extent permitted by law, the Company provides you with the Website on the basis that the Company excludes all representations, warranties, conditions and other terms (including, without limitation, the conditions implied by law of satisfactory quality, fitness for purpose and the use of reasonable care and skill) which, but for this legal notice, might have effect in relation to the Website.
LIABILITY
The Company, any other party (whether or not involved in creating, producing, maintaining or delivering the Website), and any of the Company's group companies and the officers, directors, employees, shareholders or agents of any of them), exclude all liability and responsibility for any amount or kind of loss or damage that may result to you or a third party by use of this website or any websites linked to the website. This includes, but is not limited to loss or damage due to viruses that may infect your computer equipment, software, data or other property on account of your access to, use of, or browsing the Website or your downloading of any material from the Website or any websites linked to the Website. Nothing in this legal notice shall exclude or limit the Company's liability for: death or personal injury caused by negligence; or fraud; or misrepresentation as to a fundamental matter; or any liability which cannot be excluded or limited under applicable law. If your use of material on the Website results in the need for servicing, repair or correction of equipment, software or data, you assume all costs thereof.
INFORMATION ABOUT YOU AND YOUR VISITS TO THE WEBSITE
We process information about you in accordance with our Privacy Policy. By using the Website, you consent to such processing and you warrant that all data provided by you is accurate.
TRANSACTIONS CONCLUDED THROUGH THE WEBSITE
Contracts for the supply of goods or services formed through the Website or as a result of visits made by you are governed by our Terms and Conditions.
GOVERNING LAW AND JURISDICTION
This legal notice shall be governed by and construed in accordance with English law. Disputes arising in connection with this legal notice shall be subject to the non-exclusive jurisdiction of the English courts.
CONCERNS
If you have any concerns about material which appears on the Website, please contact: hello@brainrace.co.uk Thank you for visiting.
UPON ENTERING ANY MPE LTD EVENT, THE PARTICIPANT AGREES THAT THEIR ENTRY INTO AN EVENT SHALL BE SUBJECT TO THESE CONDITIONS OF ENTRY AND THE MPE RULES.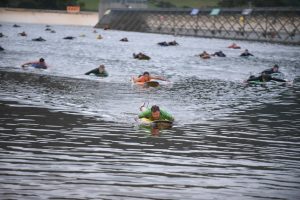 MARCO POLO EVENTS LTD – CONDITIONS OF ENTRY
DEFINITIONS
'MPE' means Marco Polo Events Ltd, a company registered in England and Wales. 'Conditions of Entry' means these terms and conditions of entry for the Event. 'Entry Form' means the sign-up form on the sign-up section of the website, linked to these Conditions of Entry. 'Event' means the BrainRace competition staged by MPE or its authorised agents. 'Fees' means the total entry price for a pair entered into the Event as set out in the Entry Form. 'Participant' means who is a competitor in an Event. 'Participant's Medical Waiver' means the same named form made available after the registration process.
PARTICIPATION OBLIGATIONS
1.1 The participant agrees to abide by the MPE Rules and hereby confirms that they have read and understood the same and will abide by any applicable MPE Rules. A participant shall not be entitled to a refund of the Fees or any part thereof or any other form of compensation of any kind if they are disqualified from an Event by MPE as a result of an infringement of the MPE Rules. 1.2 The participant acknowledges that participation in an Event will be physically strenuous and shall ensure that they are physically capable of competing in such an Event and will sign and deliver the Participant's Medical Waiver prior to the Event. 1.3 Only Participants who have signed and delivered the Participant's Medical Waiver will be allowed to take part in the Event. 1.4 While MPE endeavours to take every care with the staging of Events, the participant acknowledges that personal accident insurance in relation to the person or their property is the responsibility of the individual Participant as the case may be.
BOOKINGS AND PAYMENTS
2.1 The Participant shall not be eligible to compete in an Event until full payment of the Fees has been received. No payment shall be deemed to have been received until MPE has received cleared funds.
WITHDRAWALS, CANCELLATIONS AND DEFERRAL
3.1 The Participant may seek to withdraw from an Event at any time, subject to the following provisions of this clause and the absolute discretion of MPE. 3.2 Notwithstanding clause 3.3, if the Participant cancels within seven days of submitting the Entry Form, then MPE will refund the Fees already paid in respect of the Fees. 3.3 Subject to clause 3.2, if the Participant withdraws any time after the seven day cooling-off period, he or she must pay 100% of the Fees due and MPE shall not be liable to refund any of the Fees paid other than as provided for in clause 3.5. 3.4 Notice of withdrawal must by e-mail to hello@brainrace.co.uk. Withdrawals will not be accepted by telephone or by any other method of service. 3.5 MPE reserves the right to change the Event format, date, time and to cancel the Event if unforeseen circumstances arise. If an Event is cancelled by MPE, a full refund of the Fees paid will be made to the Participant.
ORGANISERS' LIABILITY
4.1 The aggregate liability of MPE in respect of any loss, expense, liability, cost or damage of any kind whatsoever suffered by the Participant which arises out of, or in connection with, these Conditions of Entry and/or the Event, whether in contract, tort (including negligence) or for breach of statutory duty or in any other way, shall not exceed the amount of the Fees actually paid by the Participant to MPE pursuant to these Conditions of Entry. 4.2 MPE, its officers, employees, agents, affiliates, sponsors, or medical advisers shall not be liable, in contract, tort (including negligence) or for breach of statutory duty or in any other way for: 4.3 Any loss or damage of personal equipment belonging to the Participant; 4.4 Nothing in these Conditions of Entry or the MPE Rules shall exclude or limit the liability of MPE: 4.5 For death or personal injury caused by MPE's negligence; 4.6 For fraud or fraudulent misrepresentation; or 4.7 For any matter which it would be illegal for MPE to exclude or attempt to exclude its liability.
PUBLICITY AND RESULTS
5.1 All Participants must sign and return the Participant's Medical Waiver and thereby consent to being photographed, filmed, or recorded by MPE (or anyone authorised by them) and the use and reproduction of their likeness in film, brochures or recordings. 5.2 If the Participant does not wish to be photographed or otherwise recorded for security or other purposes, he or she shall notify MPE in writing and MPE will endeavour to stop photographs or recordings of such Participants being taken and/or published. 5.3 MPE undertakes to make all results available to Participants. 5.4 All decisions and rulings by the independent arbiter at MPE relating to the Event are considered final.
DATA USE
6.1 MPE will only use information relating to a Participant where they have agreed to such use in the Entry Form or the Participant's Medical Waiver.
CLAIMS
7.1 The Company shall procure that no Participant or Team brings a claim against MPE arising out of or in connection with an Event and shall indemnify MPE for any losses, costs, damages or expenses of any kind (including reasonable professional fees) which MPE may suffer or incur as a result of any such claim and/or the threat thereof.
GENERAL
8.1 These Conditions of Entry and the documents referred to in them, constitute the entire agreement and understanding of the parties and supersede any previous agreement between the parties relating to the Event. The Participant acknowledges and agrees that in submitting the Entry Form (and the documents referred to in it) they do not rely on, and shall have no remedy in respect of, any statement, representation, warranty, understanding, promise or assurance (whether negligently or innocently made) of any person (whether party to this Agreement or not) other than as expressly set out in these Conditions of Entry. 8.2 MPE shall not be liable for any loss, damage, cost, expense or liability of any kind whatsoever in relation to the Event which results from any cause, event or circumstances beyond its reasonable control including but without limitation: war, terrorist action (or the threat thereof) strikes, flood, earthquake or any other natural disaster, subsidence and adverse weather conditions. 8.3 To the extent permitted by law, all provisions of these Conditions of Entry shall be severable and no provision shall be affected by the invalidity or unenforceability of any other provision. 8.8 These Conditions of Entry shall be interpreted in accordance with the laws of England and Wales and any dispute arising thereafter shall be subject to the exclusive jurisdiction of the English Courts.